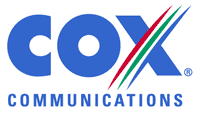 (from NWFDailyNews.com) – Still have an antenna lying around? Cox Communications customers may need one Thursday if a new contract is not negotiated between the cable company and owners of WALA-TV before the current one expires.
Sheila Nichols, a vice president of public affairs for Cox in Fort Walton Beach, said the company is working with Lin Media, owner of the Mobile, Ala., Fox station and WFNA-TV (the local CW station), to reach an agreement before the contract expires.
"We are committed to keeping WALA and WFNA on our channel lineup and we're actively working towards reaching an agreement," Nichols said. "But we don't believe … our customers should be burdened with excessive cost for a station's programming that's available free over the air."….Cont….