(from TVNewsCheck.com) – Cox Media Group (CMG) announced Monday that it had closed on its purchase of four stations in two markets from Newport Television. The sale was part of some $1 billion in station sales announced in July by Newport, owned by Providence Equity Partners.
CMG has added to its portfolio Fox affiliate WAWS and the operations of CBS affiliate WTEV Jacksonville, Fla. (DMA 50), and Fox affiliate KOKI and MNT outlet KMYT Tulsa, Okla. (DMA 59).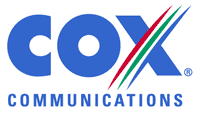 CMG paid $235 million to Newport and assigned to Bayshore Television LLC, headed by veteran broadcaster Bruce Baker, the right to buy certain assets of WTEV, including the FCC license, for $18,011,058. CMG will provide services to WTEV, which Bayshore has acquired from High Plains Broadcasting, continuing a relationship in Jacksonville which had existed between Newport and High Plains…..Cont…..