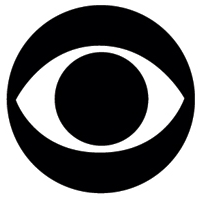 Last week, Florida News Center reported that Gray Television had licensed a new television station, finally bringing a CBS affiliate to the Panama City market. The new station, WECP-LD (a low powered/range station) will be contained in the Panama City studios of Gray owned WJHG-TV. Along with studio space, WECP will share tower and transmitter space with WJHG, creating Panama City's first duopoly.
While this sounds like a boon for Gray, WJHG and Panama City, WECP comes with a plethora of issues. Sources in the panhandle tell Florida News Center that the weak powered WECP signal, will be a drain on its sister, WJHG. Since the two stations will both share the same transmitter and power, estimates demonstrate that WECP will degrade the WJHG signal by almost 49%.
Of course most viewers in this day and age do not use the actual television signals anymore, opting for cable or satellite instead. However, sources point out that Comcast (the primary cable provider for Panama City) does not have fiber optic links to its local affiliates. Comcast retransmits its local affiliates by receiving the over-the-air signal and then using that to feed to its customers. So, the question is; will the 49% signal degradation by WECP, then effect the Comcast signal as well?
Stay tuned to Florida News Center for any developing changes.