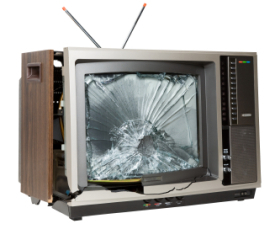 (from FolioWeekley.com) – There's one question visitors from outside the area often ask me — and a question I ask myself on occasion: Why does local TV news suck so much?
You'd think that, in a region with more than a million people, we'd have something better, that there would be room for more voices, more perspectives, more analyses, more deep dives.
You'd be wrong.
There are exceptions, of course. First Coast News (whose newscasts are shared by our local NBC and ABC affiliates) has a nice investigative team, helmed by former Folio Weekly editor extraordinaire Anne Schindler, which can be counted on for interesting stories every now and again….Cont….